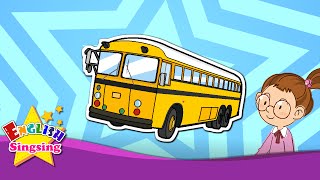 Xem
phim hoạt hình
-
Phonics Song 1 (A~D) (Phonics) - English song for Toddlers - Trọn bộ 15 tập
Phonics Song 1 (A~D) (Phonics) - English song for Toddlers
Phonics Song 1 (A~Z) - Alphabet Song - English song for kids
Phonics Song 1 (E~H) (Phonics) - English song for Toddlers - English Sing sing
Phonics Song 1 (I~L) (Phonics) - English song for Toddlers - English Sing sing
Phonics Song 1 (M~P) (Phonics) - English song for Toddlers - English Sing sing
Phonics Song 1 (Q~T) (Phonics) - English song for Toddlers - English Sing sing
Phonics Song 1 (U~Z) (Phonics) - English song for Toddlers - English Sing sing
Phonics Song 2 (B&P) (Phonics) - English song for Kids - English Sing sing
Phonics Song 2 (D&M) (Phonics) - English song for Toddlers - English Sing sing
Phonics Song 2 (F&P) (Phonics) - English song for Toddlers - English Sing sing
Phonics Song 2 (H&J) (Phonics) - English song for Toddlers - English Sing sing
Phonics Song 2 (L&T) (Phonics) - English song for Toddlers - English Sing sing
Phonics Song 2 (N&G) (Phonics) - English song for Toddlers - English Sing sing
Phonics Song 2 (R&C) (Phonics) - English song for Toddlers - English Sing sing
Phonics Song 2 (S&B) - English song for Toddlers
Learn English Alphabet, Phonics with words.
to our channel, and you can find some more fun and exciting animation.
★ us on YouTube: More Our Phonics Song: Title: Phonics Song 1 (A~D) --
Aa Apple
Bb Bus
Cc Cup
Dd Dad
Thanks for checking out the "English Singsing".
© Amanta Inc.